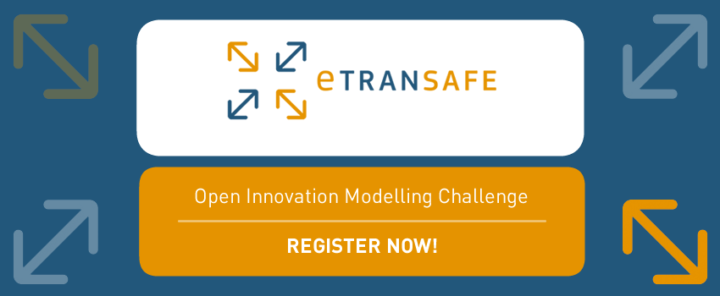 Ready to put your modelling skills to the test?
The eTRANSAFE Consortium is pleased to announce the launch of the Open Innovation Modelling Challenge!
The Challenge kicked off officially with the opening of the registration period on 30th of November 2021 and will run until 28th of February 2022.
The Challenge focuses on off-target modelling. Specific model-building tools developed by the eTRANSAFE consortium members will be used in this activity and will be made available for the participants. Preparatory workshops demonstrating the use of these tools were held on 17th of November and recordings are available on the project website.
All models are to be submitted for evaluation by 28th of February 2022. Best model(s)/results will be published and promoted by the eTRANSAFE consortium.
We encourage all interested modelers to register and join us in the Challenge!