After close to 6 years of successful public-private collaboration, the eTRANSAFE consortium (Enhancing TRANslational SAFEty Assessment through Integrative Knowledge Management) reached the end of its funding period on the 28th of February 2023.
Over the course of the project, eTRANSAFE has produced a variety of outputs that have been made sustainable both in the short and long term. The different sustainability strategies that have been implemented by the consortium comprehend both public and private uptake of project assets.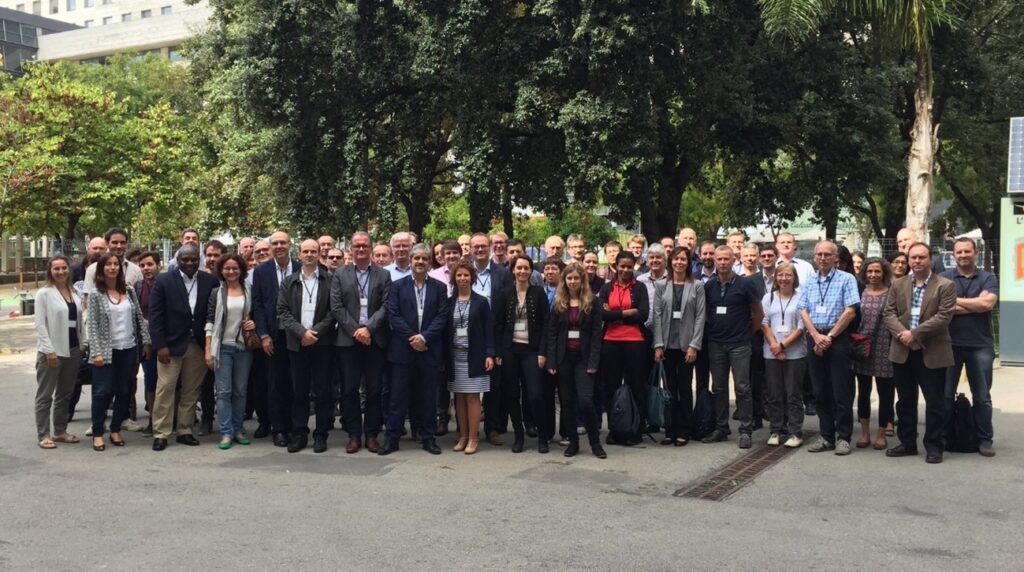 eTRANSAFE ToxHub platform to be commercialized by Instem plc
The overarching goal of eTRANSAFE was to drastically improve the predictivity, feasibility and reliability of translational safety assessment during the drug development process. This was achieved through the development of the revolutionary eTRANSAFE ToxHub platform, which brings together preclinical and clinical databases in an integrative data infrastructure, combined with innovative computational and visualisation tools.
After a comprehensive process carried out to ensure the sustainability of the platform, the consortium is glad to announce the future continuation of ToxHub in the hands of the company Instem plc.
As per the recent announcement by Instem, ToxHub will be commercialised as a SaaS (software as a service) package and will continue evolving and growing under the new brand name Centrus®, following integration into the Company´s in silico suite. Centrus was first launched during the Society of Toxicology (SOT) 62nd Annual Meeting that took place in Nashville, TN, USA, in late March 2023.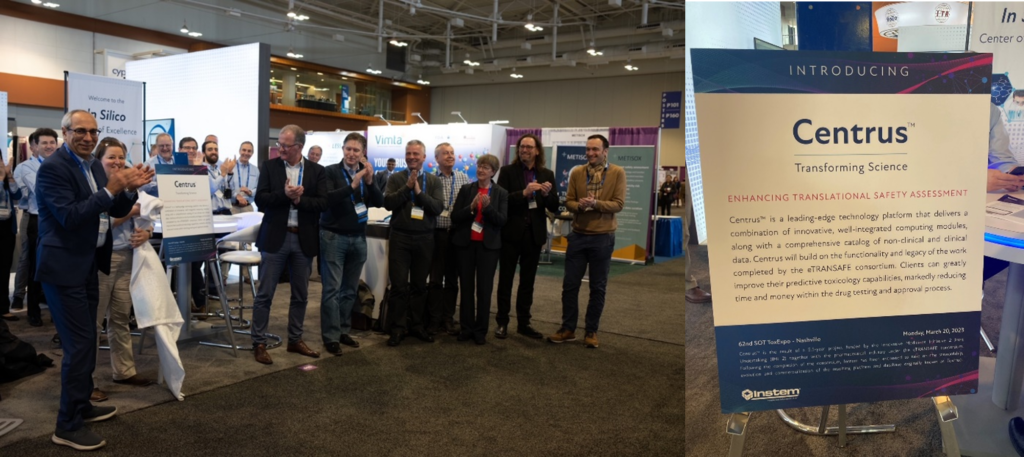 eTRANSAFE hosts a legacy repository and launches a new website section for open-source results
As part of the project's open-access principles, most of the computational tools developed in eTRANSAFE are open-source. Following this philosophy, project results have been made available through public resources as far as possible for their use by the wider scientific community. This way, the outcomes of eTRANSAFE may provide insights for future projects and serve to inspire further collaborations in the field of drug safety.
To facilitate access, a list of open-source tools and datasets with direct links to the public resources has been made available on the eTRANSAFE website: https://etransafe.eu/publicly-accessible-results/.
Additionally, with the aim to ensure the long-term preservation of project data and developments, an eTRANSAFE legacy repository has been set up by the partner Universitat Pompeu Fabra (UPF) as one of the projects´ honest brokers. Consortium partners have provided data, source code and docker images of the components developed during the project for storing at UPF, who will facilitate access to all eTRANSAFE members for research use after project completion.