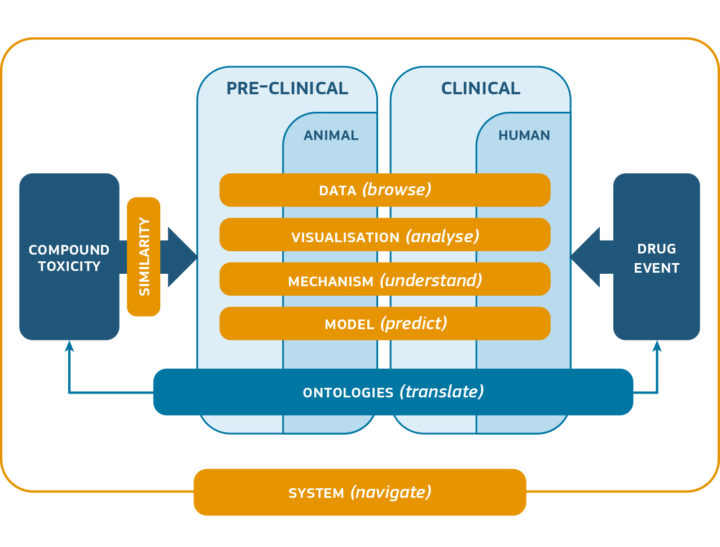 The development of a state-of-the-art, powerful and flexible strategy and technological architecture for data sharing (diverse sources of nonclinical and clinical data), data integration and data exploitation.
The implementation of the following key elements for this architecture: a specialised SEND ("standards for the exchange of non-clinical data") data management system, a database of shared proprietary data managed by an honest broker, a Knowledge Hub providing seamless access to all the databases and data sources, and an ecosystem of data exploitation modules.
The establishment of overarching policies and guidelines for safeguarded data sharing, secondary use of human safety data and use of pooled data and models in drug safety assessment.
Optimising how preclinical studies are run and how the industry designs these studies.