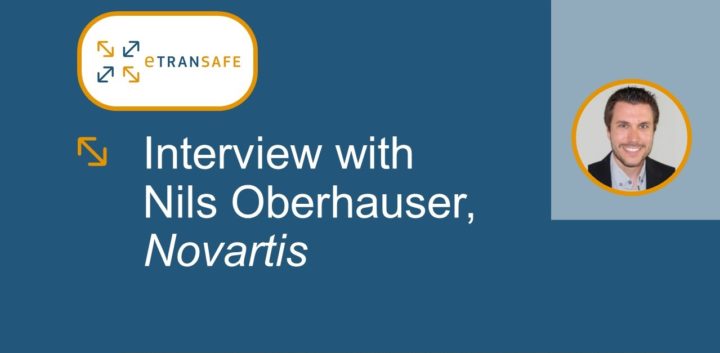 Nils Oberhauser, Researcher at Novartis, hopes that eTRANSAFE convinces other companies of the value of shared data and inspires them to participate in similar projects.
What is your current role in eTRANSAFE?
I am one of the EFPIA representatives of Novartis. Currently, one of my main tasks is collecting and sharing data from our company. These data include pre-clinical animal study data, clinical trial and post-market data as well as in-vitro data. In a large company like Novartis, it is not always easy to identify appropriate data sources, track down responsible people and data owners and, once the data are retrieved, to bring the data in the correct format to be shared with the consortium. For the future, I am also trying to be more involved in the software and model development.
What is your overall vision of the project?
I hope that we manage to build a platform that includes a vast amount of high quality data from all stages of drug development. Together with new software tools, these will facilitate and speed up the development of pharmaceuticals in the future. The development of new models based on in-vitro data as well as deeper insights into the translation between pre-clinical and clinical outcomes might even help to spare animal lives. Further, I hope that this project convinces other companies of the value of shared data and inspires them to participate in similar projects, rather than privately archiving their valuable data.
What do you find most challenging about the project?
In general, I would say that data sharing is a major challenge. Different companies in different countries have different strategies and levels of data protection. Especially with the new GDPR regulation, it is very difficult to get access to patient data, even in anonymized form. I can see this in our company and I think the other EFPIA partners are facing similar issues. In addition, the harmonization of data from different sources as well as the translation of terms from different domains is another big challenge.
What represents eTRANSAFE for your personal career?
Working for the project gives me many insights into different stages of drug development and I learn a lot about the different kind of data that is produced in each stage. Further, the consortium is connecting me with people from different companies and academia as well as from very different disciplines. This is great way for building up my professional network.