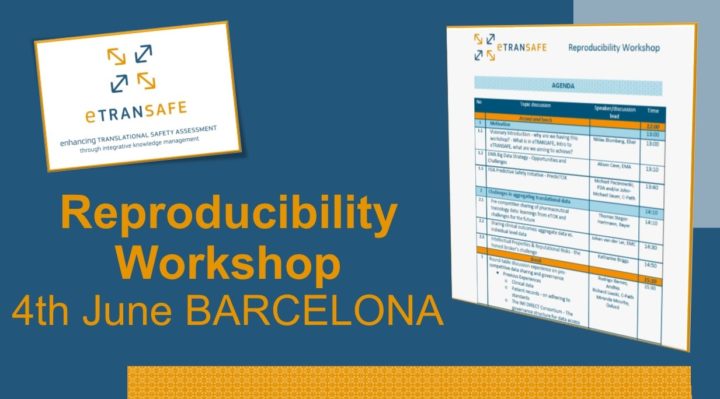 eTRANSAFE organises a Research Reproducibility Workshop next 4th of June 2019 in Barcelona.

The aim of the workshop is to collect input from key stakeholders to establish a consortium-wide guideline proposal of data sharing for long-term sustainability, and model validation in the scope of eTRANSAFE. Key elements for this guideline proposal are:
FAIRness in data sharing and reporting standards,
Data transparency,
Knowledge management sustainability model
The discussions and the outcome of the workshop will be taken by the Work Package 2 addressing Overarching Policy to draft a proposal of data sharing and model validation guidelines for eTRANSAFE consortium, and beyond.
Consortium members, Scientific Advisory Board members, and external speakers will attend the Workshop and contribute to the discussion of the challenging topic.