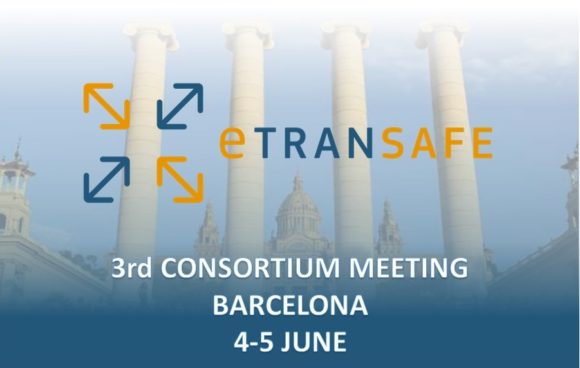 The 3rd eTRANSAFE Consortium Meeting will be held in Barcelona on the 4th and 5th of June 2018.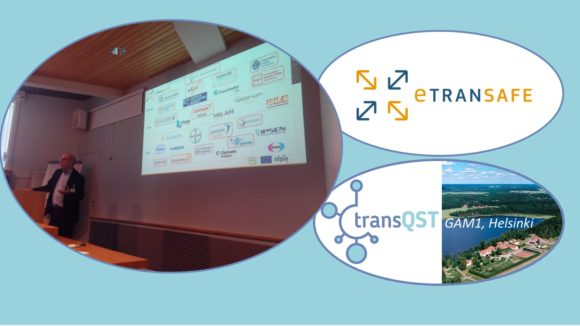 Professor Ferran Sanz, academic coordinator of eTRANSAFE, presented the eTRANSAFE project to the TransQST consortium in the TransQST General Assembly meeting held on the 25-26th of April at the Tuohilampi training center of Orion pharma in Vihti, Helsinki (Finland).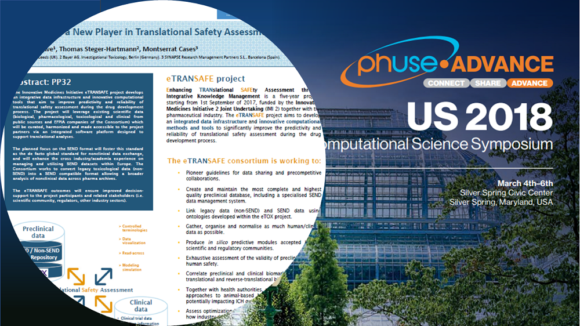 A poster entitled "eTRANSAFE, a New Player in the Translational Safety Assessment" was presented by W. Drewe, from Lhasa Limited on behalf of the eTRANSAFE consortium, at the PhUSE Computational Science Symposium 2018, 4-6th March, Silver Spring, Maryland (US).