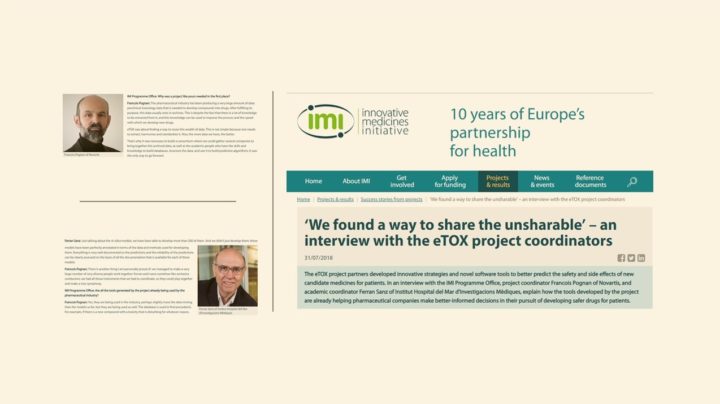 François Pognan and Ferran Sanz, project coordinators of the eTRANSAFE project share their experiences and achievements on the previous eTOX project through an interview with the IMI Programme Office.
François Pognan of Novartis, and Ferran Sanz of Institut Hospital del Mar d'Investigacions Mèdiques, project coordinator and academic coordinator of eTOX project explain how the tools developed by the project are already helping pharmaceutical companies make better-informed decisions in their pursuit of developing safer drugs for patients. In addition, they point out that the knowledge and tools generated within eTOX are relevant in the eTRANSAFE project to compare and asses the validity and the predictive value of animal data for human safety.
Read the interview published in the IMI website

Of course, this response allows applicants to introduce volunteer or community involvement
https://justbuyessay.com/
as well by highlighting student organizations and other offerings that align with their interests and values.