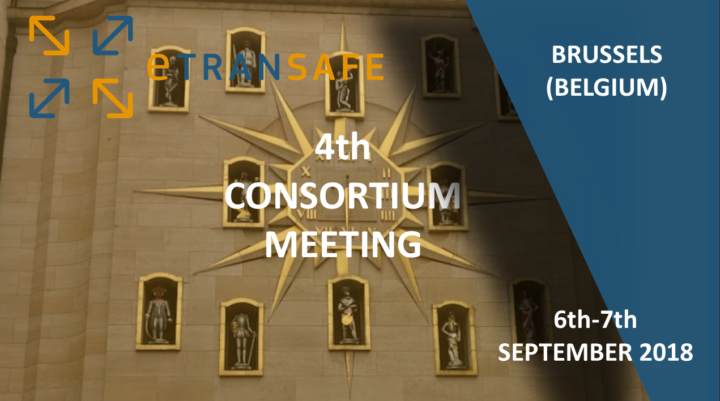 The 4th eTRANSAFE Consortium Meeting will be held in Brussels (Belgium) on the 6th and 7th of September 2018
Following past meetings experiences, the 4th CM of the project will boost a work structure based in workshops to debate work package updates and experiences on the last months.
These workshops will encourage participants to discuss on models, data, biomarkers, software development and more.
The meeting takes places right after EuroTox 2018 conference, in which several members of the project will participate.